Welcome to The House Whisperers
Canada's most experienced certified energy advisors.
An energy efficient home will help you save money, increase comfort, reduce your carbon footprint and get GRANTS for your home's retrofits.
Here's How:
Contact The House Whisperers to perform an energy assessment before you start improvements on your home.

Make energy efficient improvements to your home. You can do the work yourself or hire a contractor.

After work is completed, contact the House Whisperers for your follow up evaluation and grant processing. Follow up evaluation must be completed before program end date.

Receive a cheque in the mail from LiveSmart BC.
House Whisperers are independent certified home energy advisors who work for you. Their extensive training, experience, and specialized tools allow them to discover things about your home that you may not know. The information they will share with you will allow you to make informed decisions about how to reduce energy costs and improve comfort.
A Real Life Example
$6000 spent on home upgrades
Qualified for $1820 in grants
Saved $1200 in heating costs that year
Leaves only $2980 spent at year end
Over 60% return on investment every year
The home is now worth more on the market and will be easier to sell
Eliminate approximately 8 tons of carbon emissions annually
House Whisperers do not sell any products or equipment so they are completely objective and unbiased in their evaluation of your home. They look at your total home environment, and consider your unique lifestyle before making recommendations.
Your home energy evaluation and report will be completed onsite. House Whisperers operate under a strict privacy policy and will not share your name with anyone without your permission.
The grant amount is based on carrying out energy efficiency retrofits such as increasing your attic insulation or replacing your gas furnace with a qualified ENERGY STAR® model. Only homes that have undergone a residential energy efficiency assessment by an NRCan-certified advisor will be eligible for grants.
Get the voice of experience working for you:
Call 1-800-706-3013 or book your home energy evaluation online now.
Become a House Whisperer: Click to learn about current exciting employment opportunities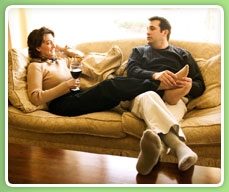 Book Your Evaluation Now!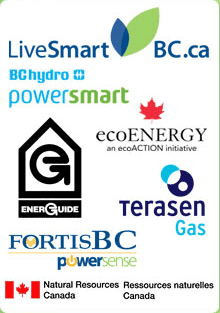 ecoENERGY and EnerGuide are official trademarks of Natural Resources Canada. Used with permission.