About Us
What sets The House Whisperers apart is their extensive knowledge in home delivery, vision, superior training, professionalism, dedicated customer service and independent advice.
The House Whisperers extensive training, experience, and specialized tools allow them to discover things about your home that you may not know. They use Hot2000 - a unique software package designed by NRCan that allows them to inspect your home and prepare a customized energy efficiency report, all in one single visit!
They help you understand where your house is losing energy, and why. Their custom report also tells you how much your heating costs and carbon usage will be reduced by implementing recommended upgrades in your home. Should you replace windows, your furnace, or both? Should you insulate your foundation, or reduce air leakage? Many homeowners don't know where to spend improvement dollars.
Garry Lowney, the visionary and respected entrepreneur behind The House Whisperers brand, has been a certified Energy Consultant since 1995. His unique vision is to help create a sustainable way of living for future generations. To help us, our children and our children's children live in a world free of pollution and help repair the negative environmental effects of previous generations. It was with this vision in mind that Garry pursued a career in Home Energy Consulting.
The House Whisperers have helped homeowners receive over 14.5 million in home renovation grants and rebates.
Garry has personally completed over 8000 home energy audits on new and existing houses for notable programs such as LiveSmart BC, ecoENERGY, EnerGuide for Houses, BC 21 PowerSmart, Terasen Gas Homeworks and BC Hydro PowerSmart. Garry has trained Energy Advisors for all the notable programs listed above and has provided contract quality assurance work for Energy evaluation companies across Canada.
To support his vision, Garry has appeared at environmental conferences, made presentations at trade shows, talked on radio shows and has appeared on several television programs.
The average evaluation in Canada helps reduce 4 tons of carbon from our environment each year. This equals over 32,000,000 tons of carbon reduction each year as his personal contribution to this vision. Not to mention the additional thousands, tens of thousands and potentially hundreds of thousands of audits that will have been performed by House Whisperers across Canada. They are truly taking positive steps to make our planet a better place.
House Whisperers work hard to ensure every client receives the best Home Energy Evaluation service in Canada. Some LiveSmart BC and ecoENERGY service providers send one person to your home to take measurements and collect data, but, your report is prepared by a second person in an office somewhere. The House Whisperers prefer to complete the computer modeling of your home and prepare your reports on-site all in a single visit. This ensures your information is coming directly from an experienced and professional certified Energy Advisor and provides you with the opportunity to ask questions about the best options for you, your home and your family.
The House Whisperers are independent certified home Energy Advisors. They do not sell any products or equipment, so, you receive a completely objective and unbiased evaluation of your home. They look at your total home environment and consider your unique lifestyle before making recommendations. Their Energy Advisors will help you make a plan that will maximize your energy savings, increase your home energy grant and minimize your energy costs.
The House Whisperers care about the environment and the future of your family. The House Whisperers strive to help you live in a comfortable and energy efficient home. Contact them today or book your evaluation online to see how they can help.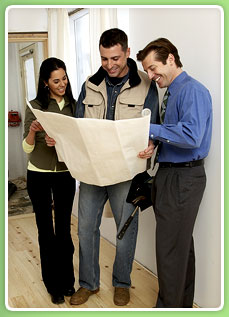 Book Your Evaluation Now!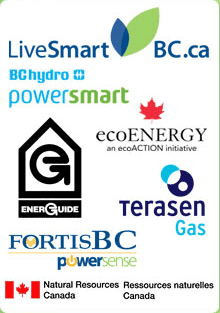 ecoENERGY and EnerGuide are official trademarks of Natural Resources Canada. Used with permission.