Testimonials
We had both the initial and the second ecoENERGY evaluation done by The House Whisperers.
We found them to be punctual, efficient and helpful. They pointed out the areas of concern, and added valuable information on how to best improve our EnerGuide rating keeping today's product availability and cost in mind.
Because of The House Whisperers input we managed a very substantial EnerGuide rating improvement.

Regards,
Pascal Leidekker

I want to thank The House Whisperers for your thorough inspection of my house. You were very patient in answering all of my questions and made the process extremely easy to understand. I found the report and materials you left behind to be very informative and your recommendations to be thoughtful and tailored to my needs and
situation.
Thank you for taking the time to explain my house to me (and again to my in-laws). I feel like I know it a little better now and discovered a few things I didn't realise I should know. We feel informed and prepared now to move forward with our renovation.
I'd be happy to recommend the services of The House Whisperers to any of my friends and associates who are considering renovating or looking for ways to make their home more energy efficient.
All the best,
Valerie McTavish

My wife and I just wanted to say that The House Whisperers provided us with excellent service and a very useful energy audit.
We look forward to completing the process, hopefully with The House
Whisperers again. Keep up the good work.

Regards,
Alex & Cathy Husick

I thought I would just drop you a note to say thank you. Your professional and courteous manner were greatly appreciated when I was trying to make my decision. You explained the energy I would save and the money we would save on our energy bills. Well here we are draft free, with much lower gas and hydro bill. My neighbors that you saw and encouraged to improve their energy e ciency doing just that, they too are very pleased. So again thank you.

Sincerely,
Carroll Weyman

The House Whisperers were contracted to assess our home. We rst spoke with them at a local home show regarding the program and were impressed with the knowledge and the government program available to us. When The House Whisperers visited our home for the energy assessment, they were able to provide us with valuable information as to how we could improve the energy e ciency of our home. We followed their suggestions and since have a new energy e cient furnace as well as windows. Our monthly energy costs have been dramatically reduced, as a result.
The House Whisperers were very professional, pleasant and timely with our report. We also found them to be very positive and helpful when we happened to call their business. We did not hesitate to recommend The House Whisperers and the EnerGuide program to a family member after having them in our home.
Thank you,
Debbie and Peter Buck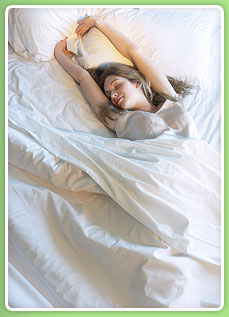 Book Your Evaluation Now!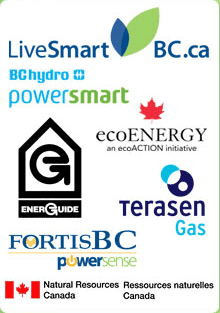 ecoENERGY and EnerGuide are official trademarks of Natural Resources Canada. Used with permission.